Setting up a small business demands hard work, perseverance, and… let's face it, a lot of sleepless nights. The risks are great. You're putting a lot on the line. But, if you've got a promising idea and the conviction to pull it off, it can be a thoroughly fulfilling experience.
Here are some tips to help make your small business a big success.
1.Work out if you're ready
It's all well and good having a killer business idea written on the back of a beer coaster. But where do you go from there? Do you really understand what running a small business is all about? Do you have the skills you need? Are you ready for the sacrifices involved? The long hours? The stress? The possibility of success or failure? Before you throw the coaster in the bin and go back to your nine-to-five, dip your toes in the water online. Download the ASIC MoneySmart First Business app, and have look at websites such as business.gov.au to get a feel for what's involved in running a small business and whether you've got what it takes.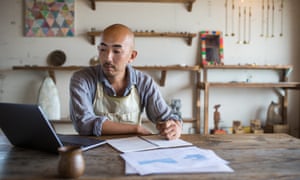 2.Get a mentor
Setting up a small business can be a bit scary, but remember this: you are not alone. Well, you don't have to be if you don't want to be. Mentors, advisory bodies, friends offering their increasingly outlandish opinions over a bottle of a wine – all can provide valuable input to help you on your journey (though perhaps take the friends' views with a pinch of salt). Australia needs small businesses, and there are lots of people out there who want to help you succeed. Search for 'small business advice' (or something similar) and the name of your town, region or state, and you're likely to find lots of help and resources online.
3.Write a business plan
Bright ideas are ten a penny. Bright ideas that translate into successful businesses are a little less common. Your Automatic Doughnut-Baking Bluetooth Alarm Clock with Disco Lights sounds like it could be huge, but it might be wise to do some research before manufacturing a couple of hundred thousand of them. You'll need to write a detailed business plan that takes into account your market, set-up costs, forecast profit and loss, cash flow projections, and all that other fun stuff. If it all stacks up, not only will this give you confidence to press on, but it will be something impressive to show potential investors…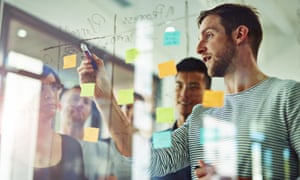 4.Sort out your finances
Ah, yes… money. Quite useful for small businesses. And too often in short supply. Your business plan should have helped you work out how much you'll need to start up and stay afloat until Microsoft or Disney come calling with their multibillion-dollar buyout offers. But where do you get that money from? If your stash under the loose floorboard doesn't quite cover it, you'll need to borrow from a financial institution such as a bank, find some investors (a friendly venture capitalist would be handy), or try crowdfunding. You might qualify for a grant. Then, of course, you'll need to think about bookkeeping, cash flow, managing suppliers and paying for the Christmas party (who are we kidding – it's probably just going to be you!) You can get advice on business finance from your state or territory.
5.Make the most of your expenses
As a small business owner, you will have lots of expenses. Obviously, you'll want to minimise these, and should be regularly reviewing your costs to find ways of reducing them, but you'll find that expenses are an inescapable fact of life – like taxes, death and Australia winning the Ashes. However, you can console yourself with the knowledge that most business expenses are tax-deductible (so make sure you keep records). And if you're a member of a loyalty or rewards program like Qantas Business Rewards (open to anyone with an ABN and registered for GST), you can also turn your everyday expenses like flights, fuel, bills and credit card spend into Qantas Points. On flights, you'll earn Qantas Points for your business in addition to the points and status credits you may already be earning through your Qantas Frequent Flyer membership, as well as saving on costs. Why not? If you're going to have lots of expenses, you may as well earn lots of points too. They could come handy when you need to fly to LA to discuss the buyout…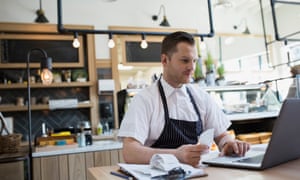 Find out more about how you can use Qantas Business Rewards to benefit your small business