Photo: Best Western Hotels & Resorts

It's no secret that hotel companies around the world are expanding with a multitude of new brands.
While the plethora of brands might feel confusing, it's working. These distinct new brands are attractive to distinct market segments, and they help build customer curiosity and eventually, loyalty.
You may only be familiar with the singular Best Western brand that you grew up with – likely a roadside motel out West somewhere. But it's now so much more than that. (Flip through the the before/after photos at the top of this post to see what we mean)
Today's Best Western Hotels & Resorts now have 4,200 properties in more than 100 countries – and its hotels have spent $2 billion in recent years on renovations and upgrades. What's more, Best Western is no longer a single lodging product: Its properties today are divided into 11 distinct brands—eight of them created in the past three years. The point of that effort is to ensure the brand is evolving to meet the needs of today's traveler and to provide guests with a well-defined lodging experience that meets specific preferences and budgets.
The ongoing improvements to Best Western-branded hotels and the diversification of its brands have been a hit with customers. The company's guest satisfaction ratings have doubled over the past decade. For example, in 2017, almost half (1,956) of Best Western's properties earned Certificate of Excellence recognition from TripAdvisor – the highest number ever.
Part of this improvement has to do with the $2 billion that Best Western has invested in updating its properties. Take a look at the slideshow above to see some of the dramatic makeovers that have come about in recent years.
The 72-year-old Best Western group is still growing, too. In North America, it has almost 300 new hotels in the works, and more overseas locations are coming as well. Last year, nine new Best Western-branded properties opened in Asia, with locations in Japan, Indonesia, Myanmar, Thailand and the Philippines. Six properties in India and three in Bangladesh are due to open in 2018, and Best Western was recognized as the best debut hotel chain at the India Hospitality Awards last year. Just this month, a brand new BW Premier Collection hotel broke ground in a popular beach resort town in Vietnam.
Over the last decade, Best Western divided its core brand into three tiers you are likely familiar with: Best Western, Best Western Plus, and Best Western Premier, reflecting varied levels of services and amenities for its core product.
More recently, as part of its ongoing evolution, it has added new brands including SureStay Hotel by Best Western, SureStay Plus Hotel by Best Western and SureStay Collection by Best Western, with hotels in the upper economy/midscale segment; BW Signature Collection for the upper midscale market; and BW Premier Collection, targeting the upscale and upper-upscale market. Executive Residency by Best Western hotels are designed to meet the needs of longer-staying guests, offering accommodations that have fully equipped kitchenettes and separate areas for sleeping, dining, working and relaxing. (See links to all Best Western brands here.)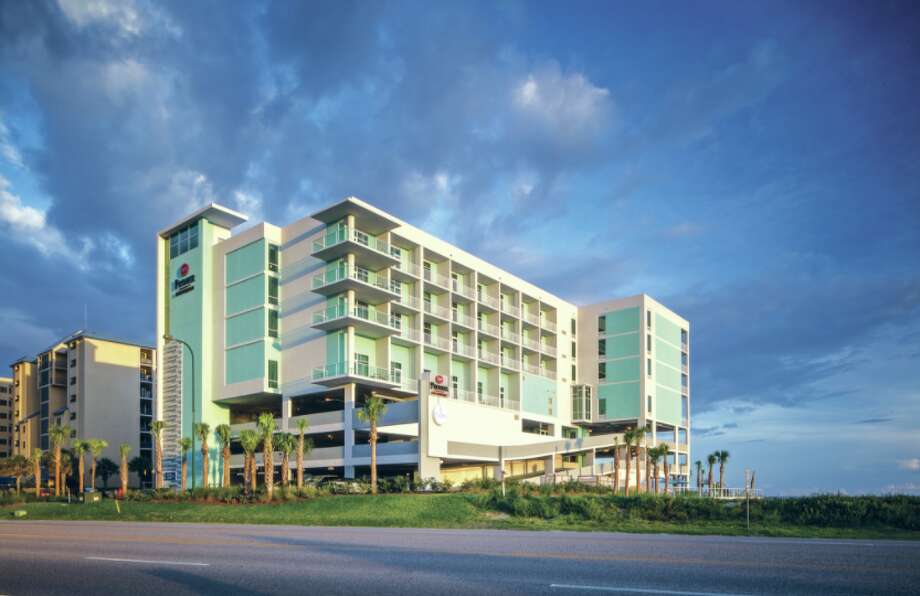 Photo: Best Western Hotels & Resorts

But there's more: For newly built hotels, Best Western offers a pair of new midscale brands aimed at younger travelers. The Vīb brand is for boutique properties with a focus on technology and guest service innovations (like grab-and-go food and beverage, "Zen Zones" and gaming pods). The first new Vīb hotel in the U.S. is slated to open in Springfield, Missouri this summer with another coming in New York City. GLō hotels, the first of which is slated for DeSoto, Texas this year, are similar but are located in secondary markets and have sleek design and big social lobbies that appeal to younger travelers.
You can learn more about the specific of each brand here.
Best Western's brand transformation would not be complete without a growing emphasis on innovation and technology. The company has also overhauled its guest loyalty program, increasing rewards and recognition for elite-level members and increasing the cadence of special promotions. Best Western Rewards (BWR) has grown accordingly, with 33 million participants worldwide. It was listed among the top five in U.S. News & World Report's recent ranking of Best Hotel Rewards Programs for the fifth consecutive year. Besides providing points that don't expire, BWR now offers members the chance to redeem points for one-of-a-kind experiences as well as free room nights.
And on the technology side, the new Best Western Mobile Guest Engagement Platform, introduced last year, lets customers stay in touch with the company via their phones, tablets or laptops before arrival, while at the property, and at checkout.
So if you're planning a summer trip, keep in mind that today's Best Western has more destinations, brands, and award possibilities than you may have realized – and there's likely one that's perfect for you.
Disclosure: This post is sponsored Best Western Hotels & Resorts. We will periodically publish posts like this one from commercial partners about topics relevant to frequent travel.
Read all recent TravelSkills posts here
Get twice-per-week updates from TravelSkills via email! Sign up here
Chris McGinnis is the founder of TravelSkills.com. The author is solely responsible for the content above, and it is used here by permission.  You can reach Chris at chris@travelskills.com or on Twitter @cjmcginnis.