Target the elite of the elite
Our analysis revealed something critical: There's hotel elite status, and then there's real hotel elite status. Some programs slap labels like "Gold" and "Platinum" on benefits that are anything but luxurious. Others give their frequent guests real, tangible value.
To boil this down into a single number that lets us compare programs directly, we use what we call an "elite earning rate." This is essentially the amount of benefit you can expect to get back as a percentage of the amount you spend.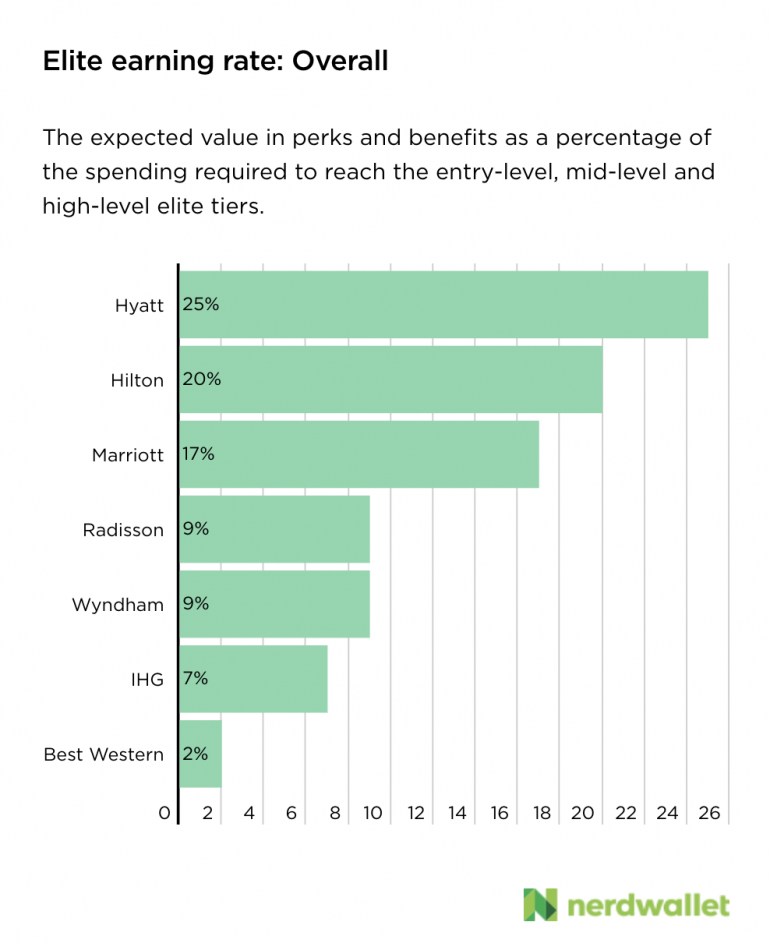 Elite status programs like those of Hyatt, Hilton and Marriott offer good value across their elite levels. The rest, not so much. Hyatt's elite program, in particular, stands out at the top end with its 25% rate — the equivalent of earning a quarter back in value for every dollar spent. Best Western trails far behind with its 2% return value rate.
What does this mean for you? Don't get fooled into chasing elite status from a program that offers less valuable benefits. You might earn the highest level of status with IHG, but that doesn't mean you're getting the best available value.