Travel tech company KeyoCoin has launched the beta version of its online marketplace that enables users to book tours, activities and other travel experiences using cryptocurrency.
KeyoCoin's growing travel inventory, which is 12,000 travel tours and activities, is currently available on the KeyoPass app. The website allows intrepid travellers to book their next adventure on the web. Right now, fiat currency is accepted, but crypto transactions will follow suit.
Matt Baer, CEO and founder of KeyoCoin, said: "In the decade since Bitcoin first arrived on the scene, only a handful of ICO projects can claim that their native token has real world utility, by which I mean that it can be used to directly purchase tangible products in the real world. True, the industry is still in its infancy, but it's hard to take a coin or token seriously unless merchants are willing and able to accept it as payment for goods and services.
"It's for precisely that reason that we've spent the last year and a half building an extensive marketplace of thousands of travel products across seven countries before launching the universal rewards token that will soon power the entire ecosystem. We want anyone buying into KeyoCoin before launch to have confidence that they'll be able to redeem them for a hotel room, tour or activity when the blockchain infrastructure is in place."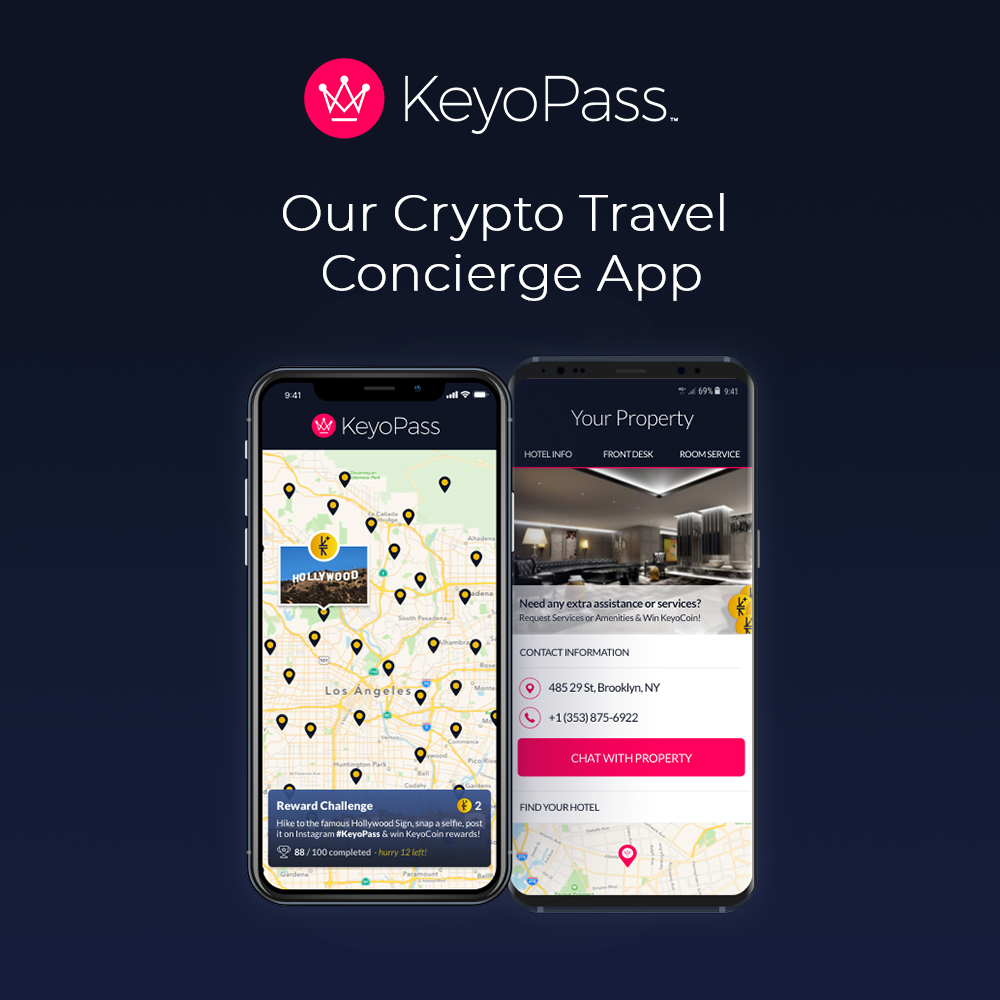 The launch of KeyoCoin's blockchain-backed desktop marketplace is the next milestone in the company's mission to shift power from the few big players that act as commission-hungry middlemen in the USD 8.27 trillion travel industry and put it back in the hands of travellers and their travel providers.
OTAs currently control two-thirds of all online hotel bookings, and around 20% of online tour and activity bookings, but KeyoCoin plans to use its universal travel rewards cryptocurrency to increase direct bookings by stripping away the 10-30% commissions charged by OTAs. The rewards platform, which will soon feature fun location-based travel challenges, will also gamify the whole travel experience for travellers and merchants alike.
The new desktop marketplace is an important step in Keyocoin's plans. Mobile devices are increasingly used to buy travel products, accounting for 80% of last-minute online bookings, but desktops remain the world's preferred channel for overall travel bookings. Of the USD 693 billion in online travel transactions this year, 28% will be made on a mobile in the US, 33% in Europe, and between 45% and 49% in Asia, with the Middle East being the only region where more online travel bookings are made on mobile (53%) than on a computer.
Baer continued: "As Wi-Fi connectivity improves, and roaming charges are phased out, mobile is becoming an increasingly important channel for travel bookings, which is one of the reasons we wanted to design for mobile first. But there's no getting around the fact that desktops are, for the time being, the place where most people book their trips, and manage their crypto holdings, so I'm pleased that we're now able to bring the fight to OTAs on their home turf."
Check out KeyoCoin's online travel marketplace here.