The Midwest c-store operator is celebrating with a free gas giveaway.
LA CROSSE, Wis. — In only three months, Kwik Trip/Kwik Star's new loyalty program has hit a milestone — 1 million members.
The La Crosse-based retailer Kwik Trip Inc. launched Kwik Rewards in February. According to the company, "the explosive growth" comes on the heels of the program's introduction of a 15th visit rewards components, punch cards, exclusive coupons and stackable fuel discounts with an with opportunity to upgrade to debit and credits options for an added bonus.
To mark the milestone, Kwik Trip is giving registered rewards members the chance to win free fuel for a year. Entry methods and details can be found by downloading the Kwik Rewards app.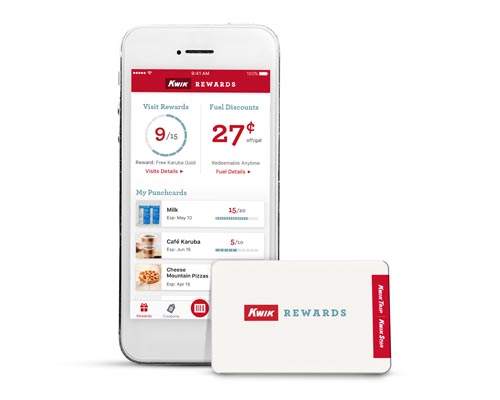 Members can upgrade to debit and credits options for an added bonus.
The variety of rewards available include long-time favorites like Nature's Touch dairy products and Kwikery Bake Shop sweet goods, to new and limited-edition vendor items.
Rewards are always changing to keep things fresh and ensure there is always something for everyone, according to Kwik Trip.
"The Kwik Rewards program has allowed us to engage with our guests in ways we've never been able to before. From visit rewards to fuel discounts, each member is able to find unique value with Kwik Rewards," said David Jackson, digital marketing and loyalty manager at Kwik Trip.
Kwik Rewards will roll out new sweepstakes and partnerships through the summer.
Kwik Trip/Kwik Star is a family-owned convenience store chain operating almost 600 locations in Wisconsin, Minnesota and Iowa.