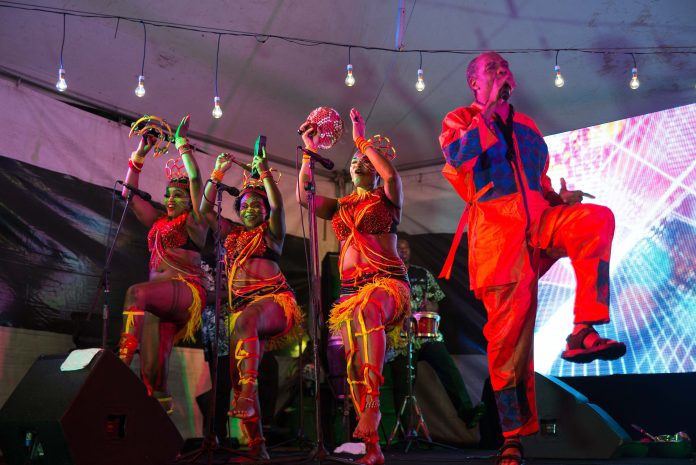 By Demola Ojo
Sheraton Lagos Hotel hosted critically acclaimed Afrobeat exponent and four-time Grammy Award nominee Femi Kuti last weekend, as part of activities to reward loyalty program members of the Marriot International hotel group.
The singer, songwriter and instrumentalist enthralled his audience with a live performance of his seventh studio album, One People One World, along with many of his hit tracks over the years, for close to two hours.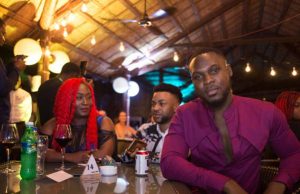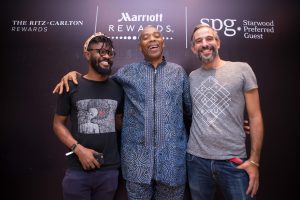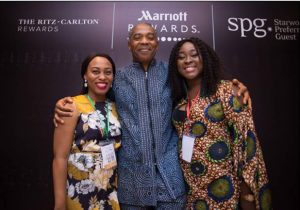 Music lovers, Afrobeat enthusiasts and members of Marriott International's award-winning loyalty programs – Marriott Rewards, The Ritz-Carlton Rewards, and Starwood Preferred Guest (SPG) were regaled and wowed with a pulsating evening curated by the hotel in partnership with media and entertainment company Chocolate City Group.
Marriott International's loyalty program members redeemed their points for a highly elevated front row viewing experience and exclusive VIP access to a once in a lifetime experience which included a meet and greet with the Afrobeat maestro, complimentary cocktails and hors d'oeuvres as well as a one-night stay in the Sheraton Club Room at the hotel. Members also enjoyed a delightful breakfast, engaging conversations and photo ops with the living legend.
"Every performance is very important. I take every performance like my last performance, No matter how small, no matter how big, no matter who is there. I don't discriminate. I take every performance with all seriousness," Kuti said moments before an epic performance.
"This is very serious. I might approach it in a different way but I have to always be professional. Even at rehearsals at The Shrine on Thursdays which is free, I have to be professional."
True to his words, Kuti delivered a powerful performance to the delight of Marriot loyalty program members.
Marriott International has been focused on stepping up its experiences game, creating exclusive moments that help connect with members through their passions, be it culinary, music or sport.
From master classes with renowned chefs, mixologists, DJs and photographers to behind the scenes access to concerts, there is a lot to explore and discover.
"As a city landmark and a hotspot for the local community as well as the international traveller to Nigeria, we are delighted to have brought this concert to the hotel to create a truly transformative evening for our guests and loyalty program members, through the reverberating rhythm of Afrobeat and an experience that ties them back to the destination," said Barry Curran General Manager Sheraton Lagos Hotel.
Kuti also bared his mind as he interacted with the audience during the concert. "The title of the album, One People One World, emphasises the fact that we are all one people. And when we go back in history, we all come from one source.
"We also have to understand that we are one planet. Whether we like it or not, we have to make it work.
"So when we're all talking about climate change, these things are real and we have to all come together, talk more about love, stop war, stop making guns and bombs and build a more humane society. I hope this album will give people that confidence not to lose hope, especially the young generation," Kuti said.
Reacting after the event Aibee Abidoye, General Manager Chocolate City Group said, "I am proud of our partners and my team who helped to deliver this; most especially the stellar performance by Femi Kuti and the budding star, his son, Made.
"It was a night that will not be forgotten in a very long time. One People One World is an exceptional album, and we thank, Sheraton, Starwood and the entire Marriott Group for supporting the event."